Supplier Directory
Find any golf course industry supplier using this directory.
Featured Companies
Arborjet, Inc.
Woburn, MA
Arborjet's newest product, AzaSol, is a water soluble bio-insecticid...
www.arborjet.com

(866) 272-6758
Fax(781) 935-9080
Country Club Landscaping & Equipment Repair
Olmsted Twp, OH
Serving the Golf / Turf Industry with low cost reliable used equipment...
www.usedturfequipment.com

(440) 235-2157
Fax(440) 235-2157
Dakota Peat & Equipment
Grand Forks, ND
Reduce your stress on your golf course, Demo Dakota Peat today. It is ...
www.dakotapeat.com

(800) 424-3443
Fax(218) 773-3151
Ernst Conservation Seeds
Meadville, PA
Largest distributor of native seed east of the Mississippi, from Canad...
www.ernstseed.com

(800) 873-3321
Fax(814) 336-5191
Futures Golf Equipment
Puryear, TN
Quality Used Turf & Grounds Maintenance Equipment. WE TAKE CARE OF YO...

(866) 331-6621
Fax(731) 247-3221
Graden USA, Inc.
Richmond, VA
Manufacturers of fine turf equipment - VERTICUTTERS / DETHATCHERS, GRE...
www.gradenusa.com

(804) 249-9950
Fax(804) 249-9951
Greenleaf Technologies
Covington, LA
TurboDrop® nozzles are used on hundreds of golf courses to control dr...
www.turbodrop.com

(800) 881-4832
Fax(985) 898-0336
Jerry Pate Turf & Irrigation
Atlanta, GA
Jerry Pate Turf & Irrigation, Inc. specializes in offering quality, us...
www.jerrypate.com

(404) 346-5340
Fax(404) 349-0019
Pomp's Tire Service
Monticello, IN
Golf Course Superintendents nationwide have proven that Pomp\'s Flotat...
www.pompstire.com

(800) 348-2396
Fax(574) 583-7267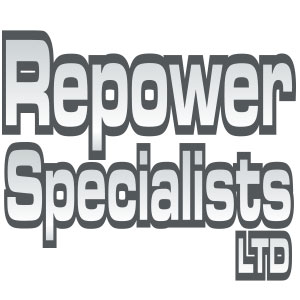 Repower Specialists Ltd.
Eugene, OR
Repower Specialists provides new engines and bolt-in engine installati...
www.repowerspecialists.com

(800) 700-9501
Fax(541) 485-5500